When in Rome do as the Romans do
Tips for visitors to Italy who do not like to stand out…


1.
Drink your morning coffee, standing at the nearest "Bar"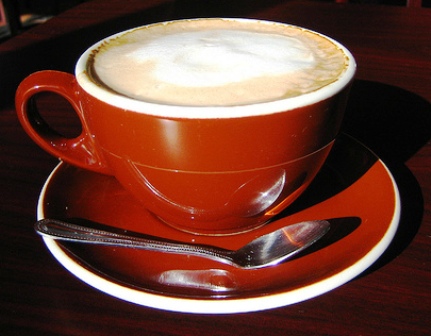 Italians do not drink their coffee leisurely in long meetings.
Coffee in Italy is not a supplement, it is an existential need.
You get to the bar, sip it up and move on.
Most of them do not drink their coffee at home, but at the bar nearby.
They drink it several times a day, as part of their daily routine.
(and yes, the tables are usually full of foreign tourists...)

BTW, the coffee is served lukewarm, not hot as usual,
as it is necessary for the Italians to drink and move on without waiting.
So, If you like your coffee HOT, ask for it explicitly (in Italian: Bollente!).


2. What to drink when?


Your first morning drink will be cappuccino. But this will be your last one for today.
You can have it with a croissant (Cornetto) or a triangular sandwich (tramezzino).
However, in the afternoon or evening, the Italians do not drink coffee with a lot of milk
(which makes total sense) because it is too heavy, so they order an espresso or a macchiato.
For Espresso just ask for "coffee."

3. During lunch and dinner order Mineral water and wine only,
as ordering a can of Coke at lunch or dinner is almost an insult to the restaurant.
I cannot guarantee you will not see young Italians ordering coke, but they can get by with it.
You can order sparkling water, called frizzante or water without gas (called Naturale).
Beside water orders, the house wine (vino della casa), is a simple and tasty wine in most cases.


What NOT to do ...


1.
Do not eat spaghetti with a spoon

The American practice is unacceptable here, so be sure to eat your spaghetti
by turning the fork on the sides of the plate, without asking for a spoon.
Believe me; it is not hard as you might think.
If we got used to Chopsticks, there's nothing to complain about here.

2.
Never ask for ketchup as a Pasta sauce

Ketchup is outside the Italian kitchen. If the Italians
will one day declare a war, it would be is against ketchup lovers.
So basic tomato sauce should suit Ketchup lovers and addicted kids.

3.
Anti Pasti- is not a "all you can eat "buffet:

If you ordered an Anti Pasti and the waiter invites you to go and fill the plate from the buffet
- try not to overcrowd the plate, There are good and satisfying dishes later and it is not acceptable
to get up and fill your plate for the second time, as you are paying for only one plate.


Have a great, delicious and authentic visit in Italy,
and do
contact me if you wish to get a tailored trip plan

that is especially created for your dates and needs.


Best, Italiana...